Property Assessment Information
Accurate Appraisal LLC
Telehphone: (920) 749-8098
Fax: (920) 749-8099
To access this information click here:
Property Assessment Information 
The Village of Combined Locks contracts with Accurate Appraisal for property assessments.  Assessors may knock on your door and request access to your property. You may also receive a request for an appointment in the mail.  Your cooperation is appreciated.
DO YOU HAVE QUESTIONS ABOUT YOUR ASSESSMENT?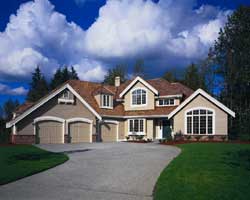 The 2020 Open Book is scheduled for June 2, 2020 from 4:00pm to 6:00pm.  Virtual sessions are being scheduled for telephone or computer contact.  Open Book gives you an opportunity to meet with the Assessor to discuss your assessment in an informal manner.  Be sure to bring any information that supports your belief of what the assessment might be. You may contact Accurate Appraisal through the Village website or telephone them at 920-749-8098. The Board of Review is scheduled for Monday, June 22, 2020 from 5:30pm to 7:30pm.
If you need further assistance after reviewing the website, please contact Accurate Appraisal at 920-749-8098.